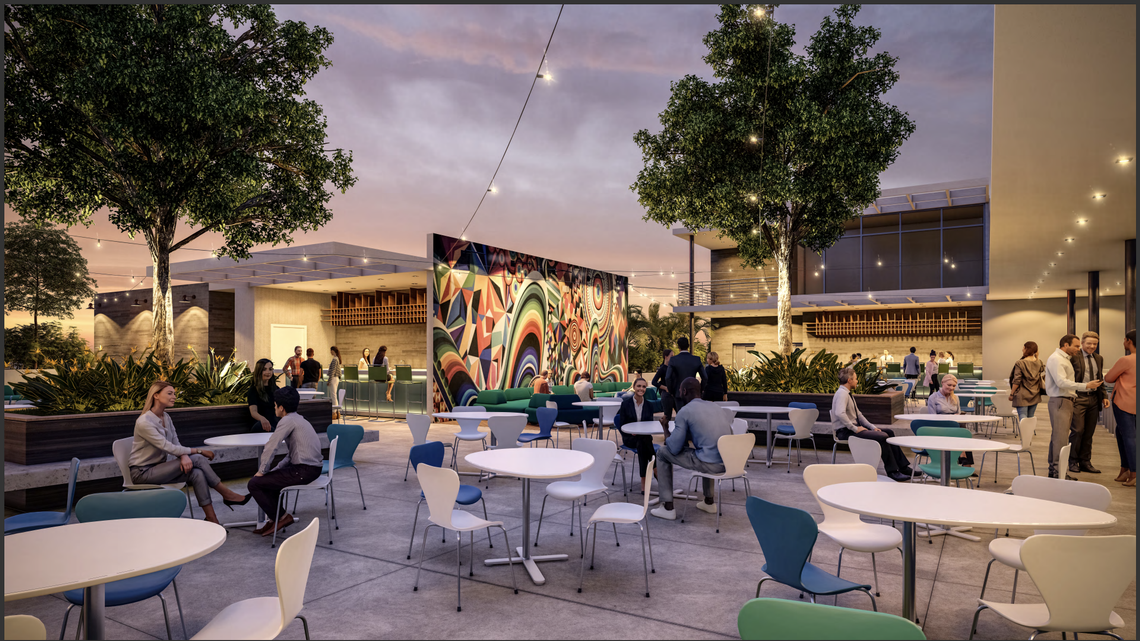 Rendering of Prestige Building Companies, a company creating an entertainment district that promises to revitalize the Amelia District with the Amelia Live project, which will offer restaurants, bars, shops and an art gallery. Rendering Prestige Companies
Entertainment is at the heart of the new Amelia District in Hialeah, a project that seeks to expand the city's arts and culture scene.
On the west side of Amelia Earhart Park, the 16-acre district is trying to revitalize a part of the city that borders Miami Lakes.
Prestige Companies, a residential building firm behind the district, wants to innovate with events and entertainment venues. First on the list is La Romanita, a fusion Cuban-Italian restaurant. But it doesn't end there.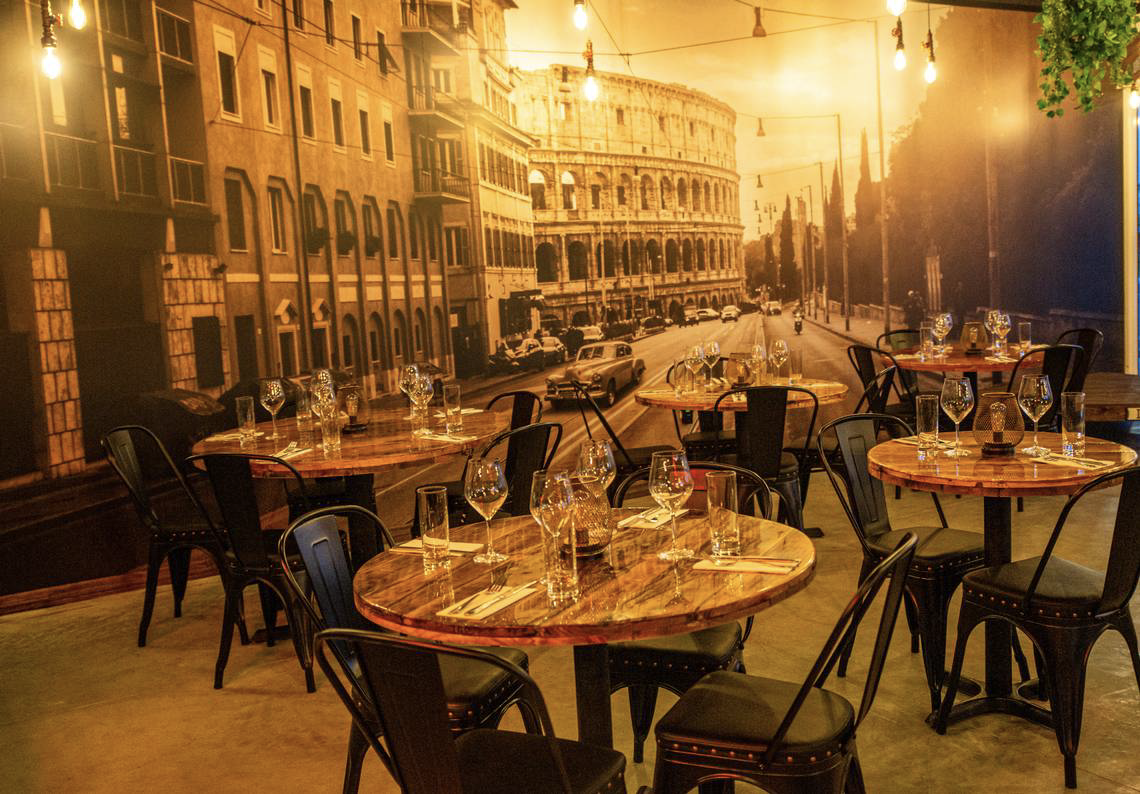 One wall of La Romanita has a mural of Rome and the Coliseum.
Right next to the restaurant, in Plaza Amelia, Prestige will soon open LR Privato, amembership venue that will be available for private events.
A few blocks away, at the site of an old warehouse at 7445 W. Fourth Ave., a newentertainment complex, Amelia Live, will be built.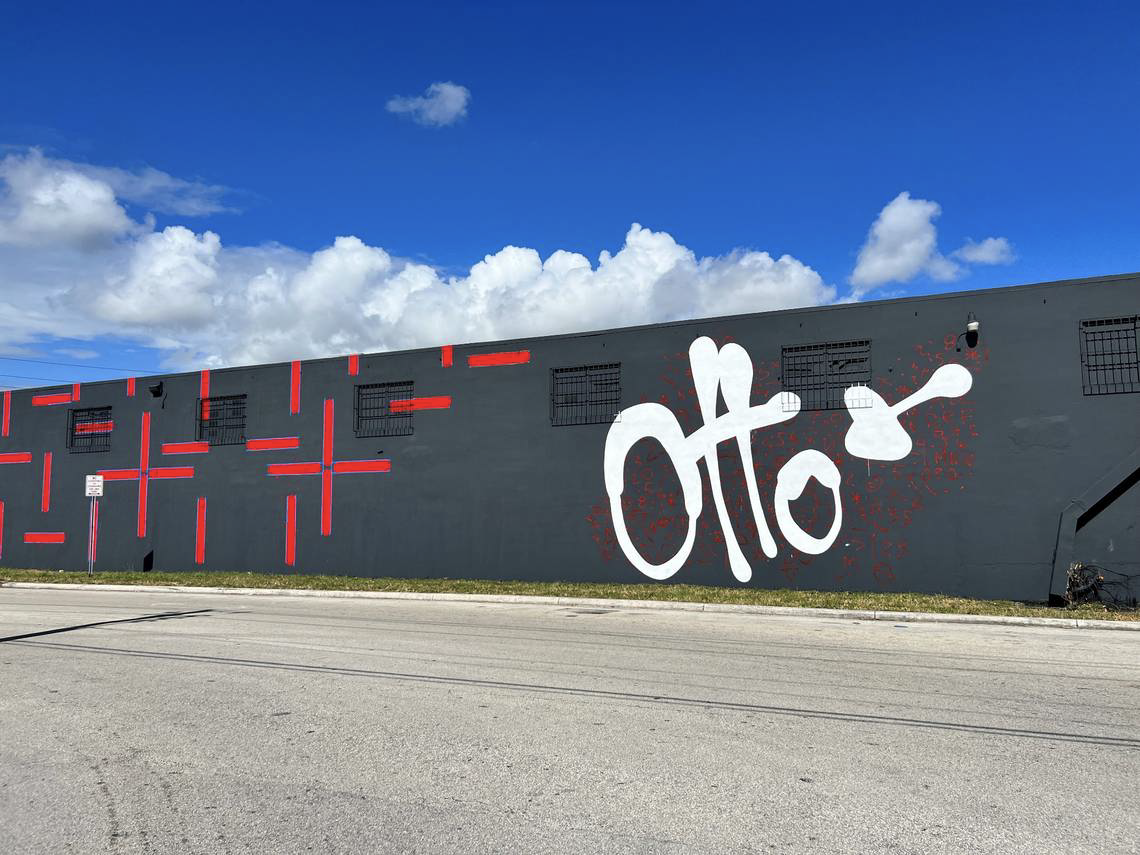 Prestige Companies plans to cover the Amelia District in an entertainment area in Hialeah, where there willbe a rooftop lounge, a coffee shop, a Craft Barbecue restaurant, a Cigar Bar and an art gallery. Cortesía
Alexander Ruiz, director of Prestige, told el Nuevo Herald that Amelia Live willhave 500 to 700 square feet, with a rooftop lounge, a coffee shop, a Craft Barbecue-style restaurant, a cigar bar and an art gallery.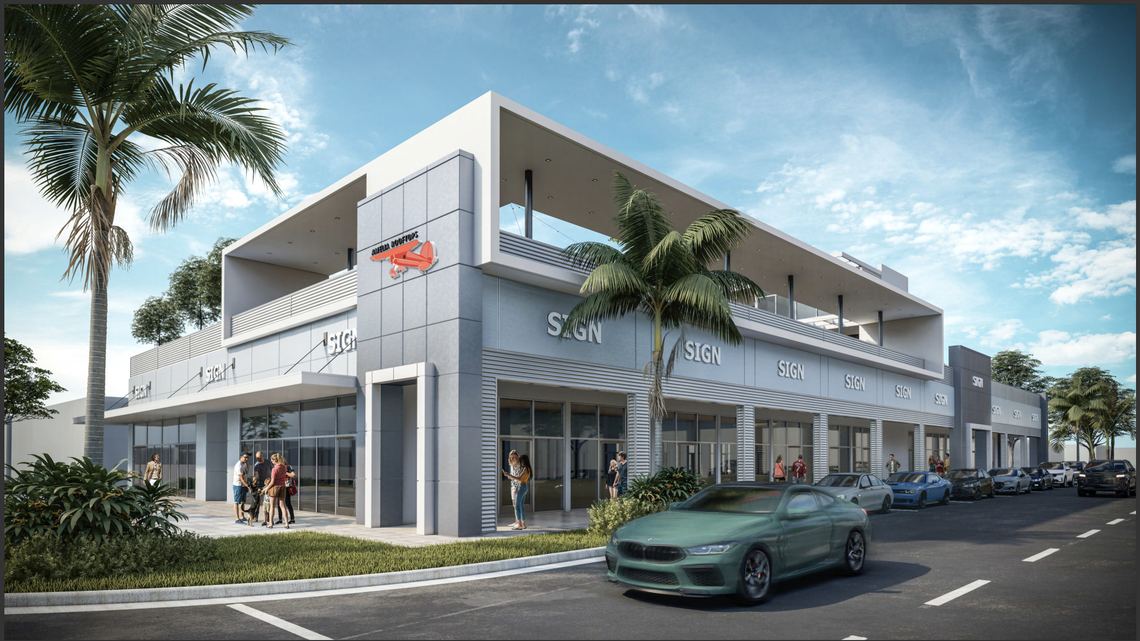 Amelia Live, the new project that promises to expand the cultural and artistic scene of Hialeah, located inthe heart of the Amelia District, west of the city. Rendering Prestige Companies
The company recently also acquired the Valsan department store, which will bepartially modified. One area will keep the character of the store, and the rest willbe carved into mini-stores.
Although Ruiz said he doesn't like comparisons, his plans shadow the WynwoodArt District in Miami. But he emphasized that each area has its own "identity."
For Ruiz, "it is an organic project that has been growing. The area has given us theopportunity to bring something to the city that we didn't have."
The district, near Amelia Earhart Park, also connects to Red Road. It joins severalother efforts.
More than seven years ago the Leah District was proclaimed as an entertainmentand arts area. The district, centered at 1055 E. 15th St., also tries to emulateWynwood.
In the last year, Factory Town, a collection of outdoor warehouses and industrialbuildings that have been set up for bands and DJ raves, has come on the scene.These projects have made it possible to reactivate the eastern part of the city foryoung residents.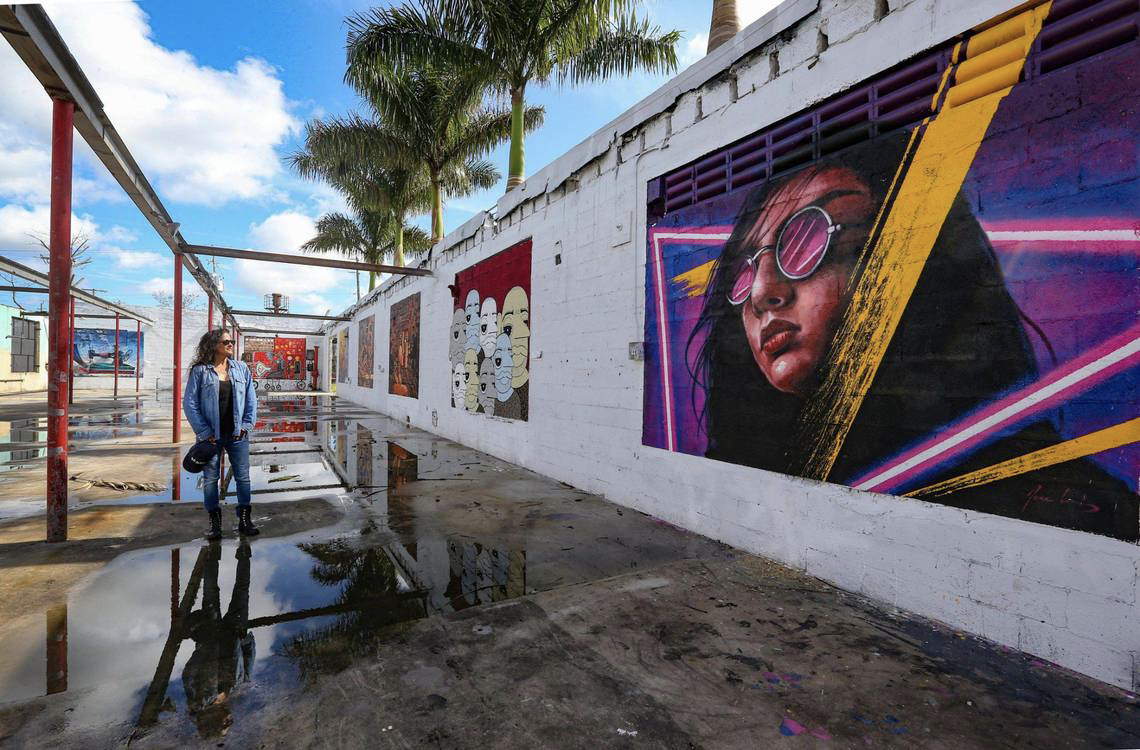 Developer Avra Jain, who revived the Vagabond Motel and half a dozen other Miami Modern historic districtproperties, is turning a former mattress factory in east Hialeah's industrial district into a music, food, andevents venue called Factory Town. Jain walks through a gallery of murals by Hialeah artists painted on thewalls of an old warehouse whose roof has been removed as it's converted into an open-air music, exhibitionand performance space. Al Diaz adiaz@miamiherald.com
AN EXPERIMENTAL EXHIBITION
Now, Prestige plans to open the first Amelia Live x Art exhibition during MiamiArt Week 2022. The Porsche Exhibition Private Collection will feature curatedworks of art and a private collection of one-of-a-kind Porsches in what Ruizdescribed as "a private and experimental event."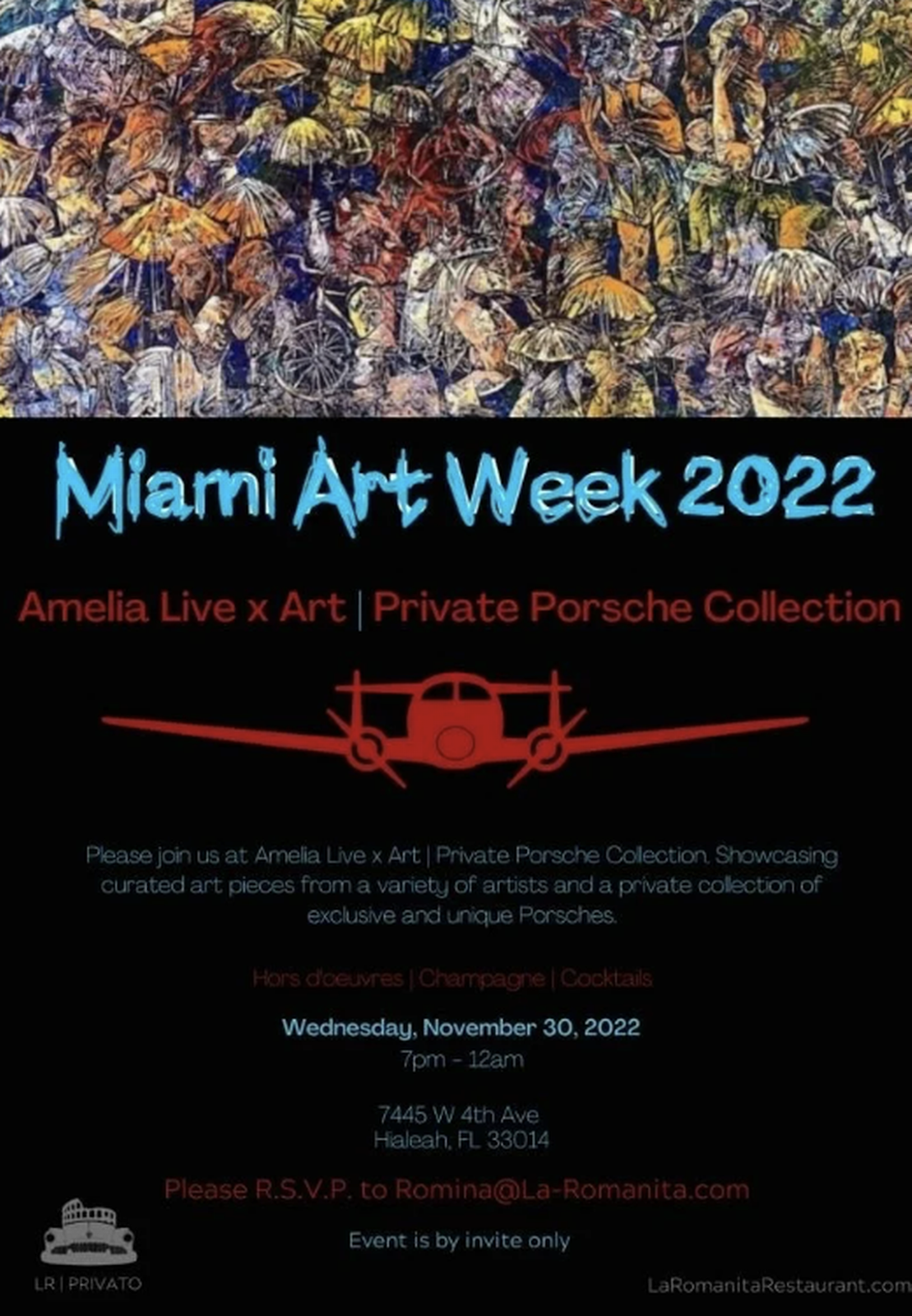 The first exhibition of Prestige art gallery will feature more than a dozen local andinternational artists, among them Eric Alfaro, who recently painted aviator AmeliaEarhart in one of Poe's Lofts company buildings, where the district begins.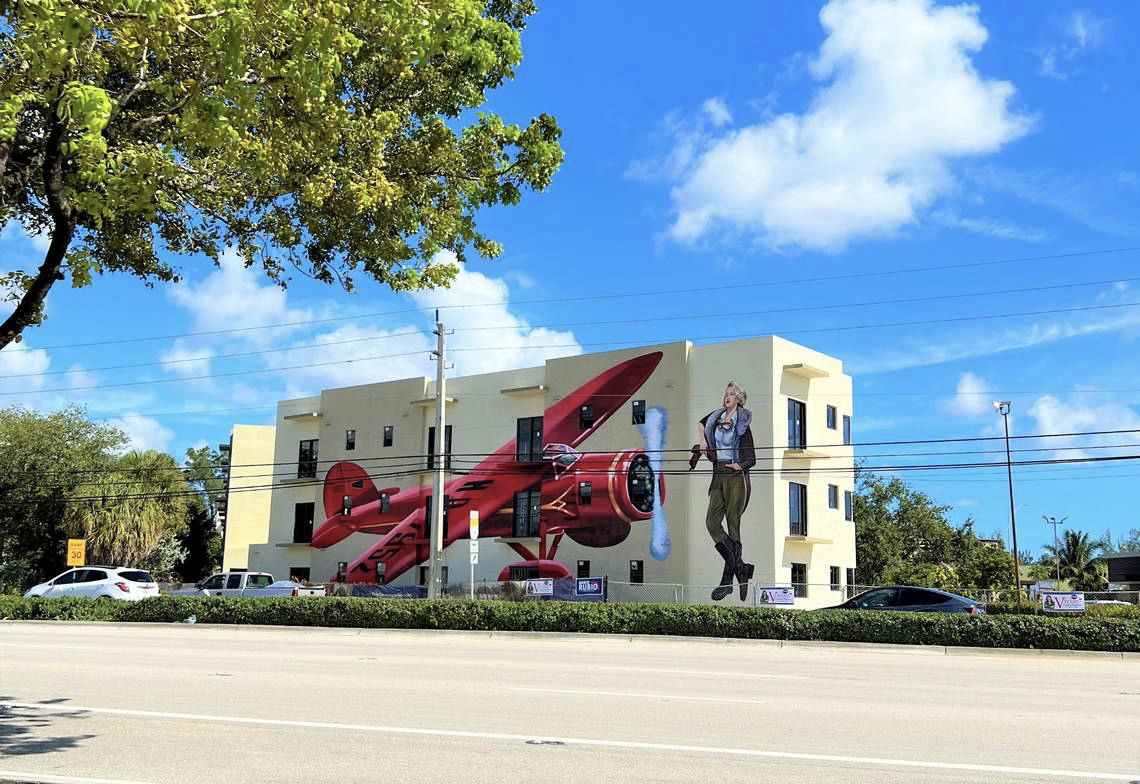 Painting of the aviator Amelia Earhart at the beginning of the Amelia District, located to the west of thepark, which borders Hialeah. The artist in charge of the work is Eric Alfaro. Cortesía
Miami artist Alex Mijares will also be there. Mijares was the artist in charge ofdesigning the official poster of the Calle Ocho festival in 2017. More recently hehas had exhibitions at the Milander Center in Hialeah. He also has exhibited his colorful handbag designs at the Patricia and Phillip Frost Museum of Science. In2022 he was the creator of the Cuba Nostalgia poster.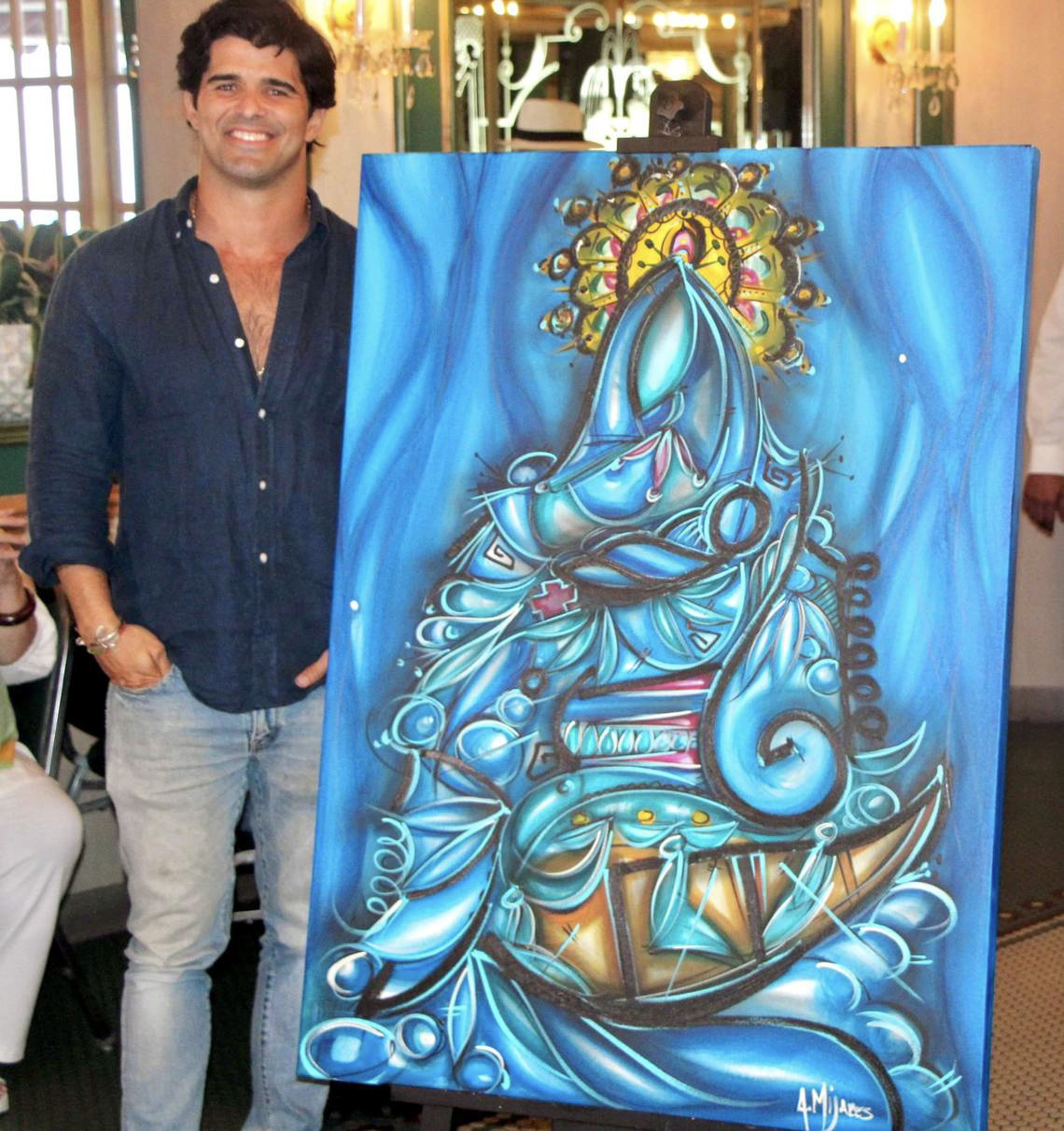 Alexander Mijares, creator of the Cuba Nostalgia poster. Cortesía Alfredo Armas
The exhibition will feature the works of Fredy Villamil, a painter and cartoonistwho, with his art, transports the viewer to a unique world of emotions andmemories.